Created & Maintained


by Madhukar &
Savita Jhingan
Life Members



Since 1981 & 1983

Princely States
Journal of Indian
Princely States' History,
Philately & Numismatics
Stamps on India
Stamps from all over the
world on Indian topics


Saturday, April 21, 2001
Stamps of India
About US
Advertise here
We accept: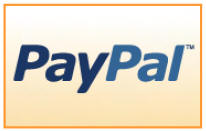 NEWS
Forthcoming Issues
Apr 10: India-France Joint Issue
Apr 18: Patna High Court
Apr ?: Old Seminary Kottayam
Apr ?: Bharat Heavy Electricals Limited (BHEL)

Indian Antarctic Expedition
Philatelist's Guide
by Abhai Mishra
Rs 1,500 postpaid in India
€ 50 postpaid worldwide


Gandhi Handbook
33% Off & Pospaid
Now only Rs 1,000

Catalogue of Errors on
Stamps of Modern India
by Mrinal Kanti Roy



Now POSTPAID
Rs 600 in India
USD 25 worldwide




Stanley Gibbons
India Stamp Catalogue
Buy 1 Get 1 FREE

More BOOKS
PHILSENSEX Jun 2012
Movement-in-Price Monitor

Stamp Designs by Thackeray
Premature Release
National Mathematics Day
Scheduled for Dec 22, 2010
Issued on Dec 22, 2012



Proposal for a Stamp

Premature Release
Immanuel Sekaranar
Oct 9, 2010


Chennai


Mumbai
Finally Issued Officially
Dec 31, 2010



New Delhi

Rath Yatra Puri
Miniature sheet
9 Different Varieties
India Study Circle for Philately Membership Info
Philately in Transition in India
New Issues
Stamps, Stationery, Covers,
& other products
Reading Room
Article of the Month: Jul 2012
Inauguration of India's new
Antarctic Station 'Bharati'
New Definitive Series

South Asia New Issues
Premature Issues
Yet to be Officially Issued!
Stamps issued in 2 Sizes
2007 | 2006
Indian Laws Relevant to Philately
Oct 30, 31 & Nov 1, 2015