The Two Sizes of Greetings Stamps
India Post released a set of 5 special stamps on Greetings on December 15, 2007.
Each stamp in this issue has a label attached to it. These labels also carry Greeting messages. This is the first Indian issue with 'tabs'.
India Security Press, Nasik printed the stamps by photogravure in the quantity of 3 million for the 4 stamps and of 5 million for the 5th stamp.
The stamps are printed se-tenant 5 x 5 and and in the initial supplies the horizontal rows 1 to 4 are 29 mm in height and the row 5 - the bottom row is 31 mm in length or height. Later supplies arrived where this perforation error was corrected and all 5 rows are uniformly are 29 mm in height.
This is not a freak but is a major constant variety that merits a listing in catalogs.
Strip from Horizontal Row 5 - Height 31 mm


Strip from Horizontal Row 5 - Height 29 mm


Complete Sheet with larger Horizontal Row 5 - the bottom row - Height 31mm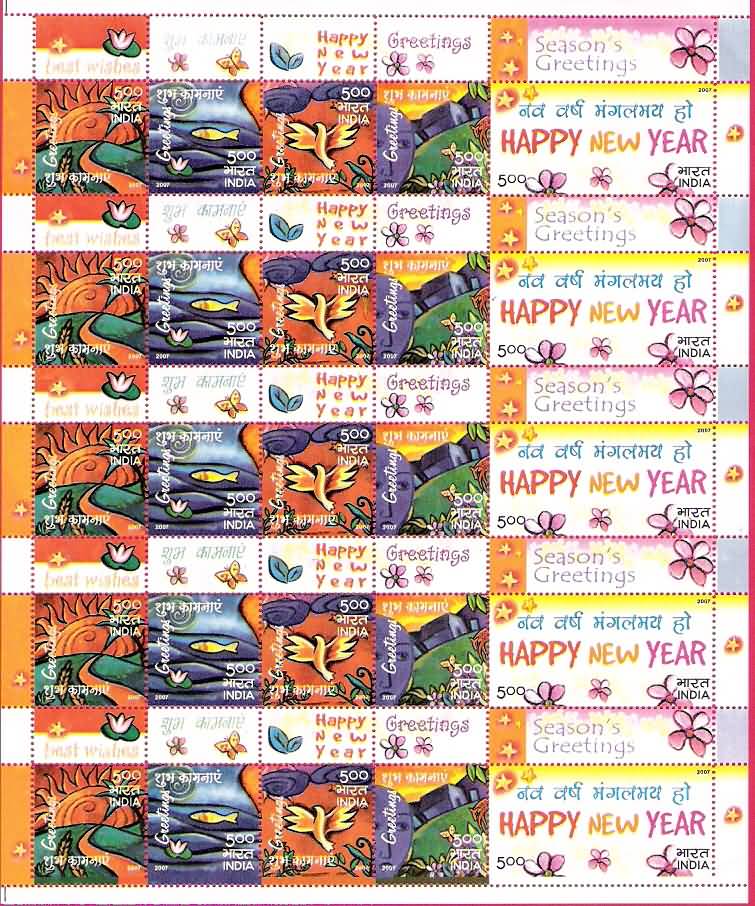 Complete Sheet with all stamps in same Height -29mm